Meet the team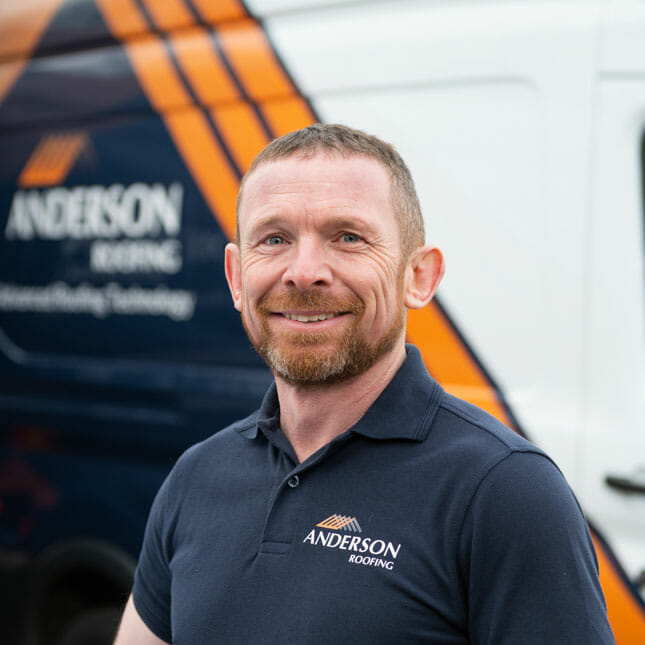 Paul Anderson
Company Director
With over 20 years of experience in the roofing trade, I am extremely passionate about providing a reliable, trustworthy service to all our customers both new and old. We offer honest information on the ever changing roofing industry, allowing our clients to make a well informed decision about what's best for their building and their budget. I'm a little obsessed with roofing, and like nothing more than a trip to a roofing show, or relaxing at home with a copy of Roofing Today and a cup of coffee! Running my own business, and watching it become a success over the years, brings me a great deal of purpose and pride. I'm always eager to meet new customers, share my expertise, and offer clients the best solutions the industry has to offer.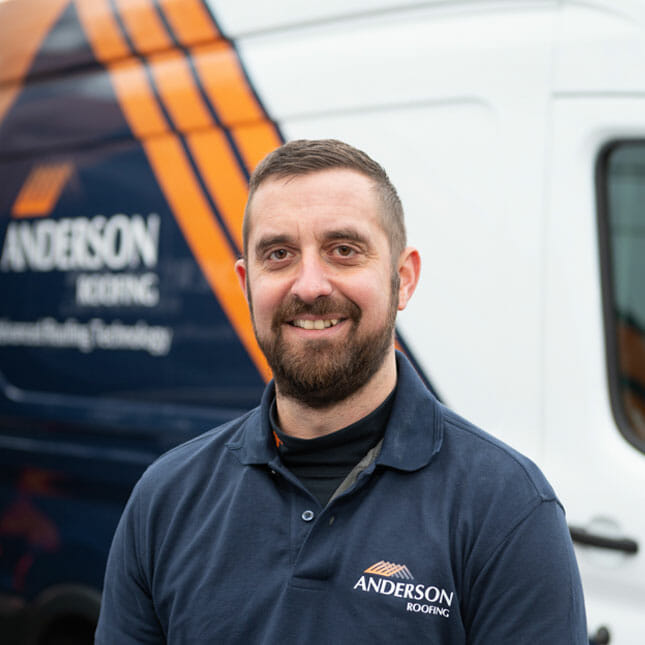 Simon Reading
Company Director
Simon Reading has over 15 years experience in single ply Sika Trocal flat roofing. When it comes to flat roofing there's not much Simon doesn't know! He's one of the most skilled and experienced single ply installers working in the UK today. The knowledge and experience he brings to the team is invaluable, and we couldn't be prouder to have him on the team. He's installed hundreds of thousands of metres of Trocal, on buildings up and down the country, and to this day has not had a single leak on any of his installations!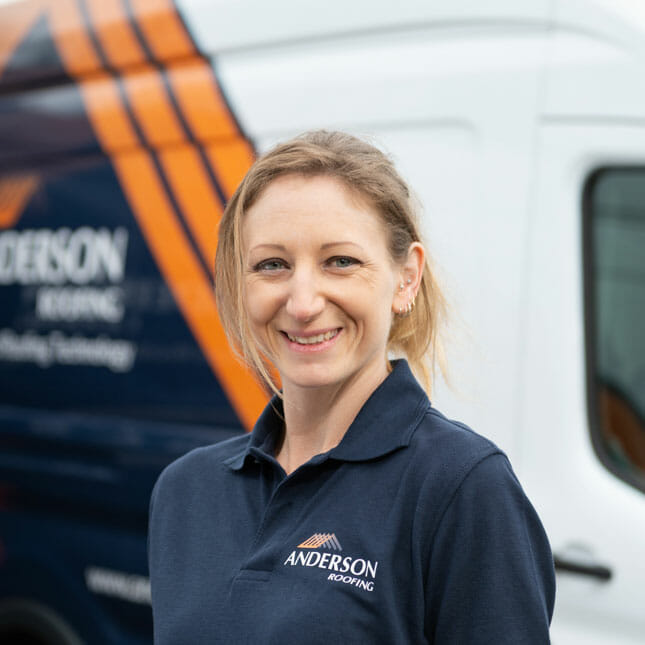 Jo Ramsey
Office Manager
Jo helped put Anderson Roofing on the map, as one of the best roofing contractors in the South East. She keeps the business running like a well oiled machine, clocking in thousands of office hours, making sure everyone's in the right place, at the right time, with everything they need to get the job done! Without Jo, there would be no Anderson Roofing.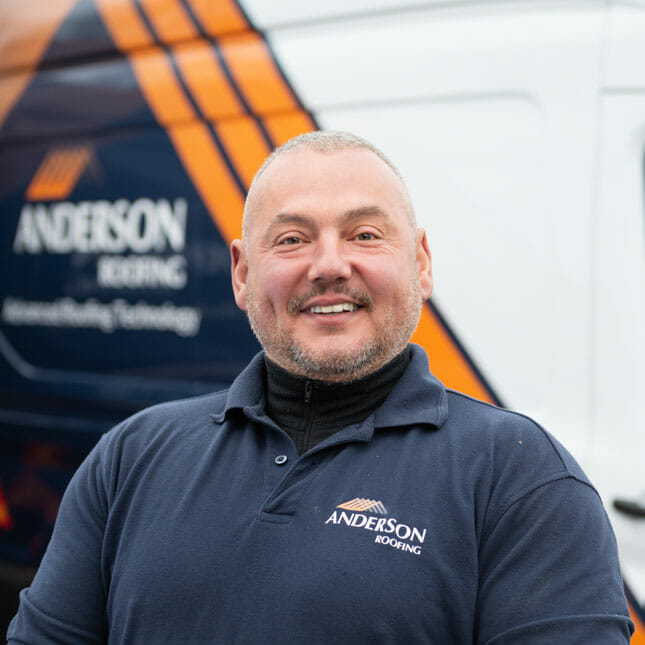 Hector Williams
Roofing & Construction Manager
Hector's a team player with a remarkable work ethic. With over 33 years in the business, he's our pitched roof specialist, bringing traditional roofing skills into the modern industry. Hector's larger than life personality keeps us all upbeat, even on the most challenging days. Hard working and diligent, he's also a stickler for a tidy worksite – something that always pleases our customers.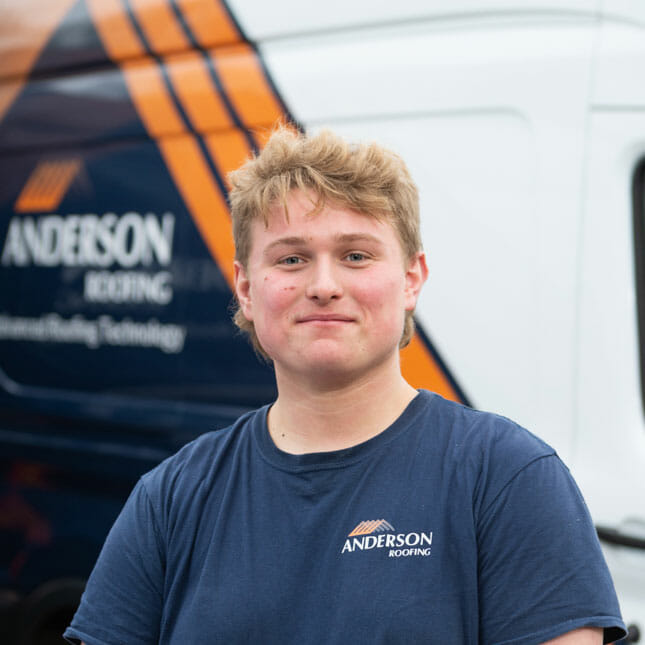 Tony Lee
Roofing Constructor
One of the newest members of the team, Tony has been a key member of the crew since he started in 2019. Tony has found it easy to adapt to both pitched and flat roofing and has the natural ability to solve the unexpected problems that inevitably strike when we're on a job. Without a doubt one of the hardest workers in our team, he's not afraid of what the elements may throw at him, braving rain, sleet and even snow, in his determination to get the job done.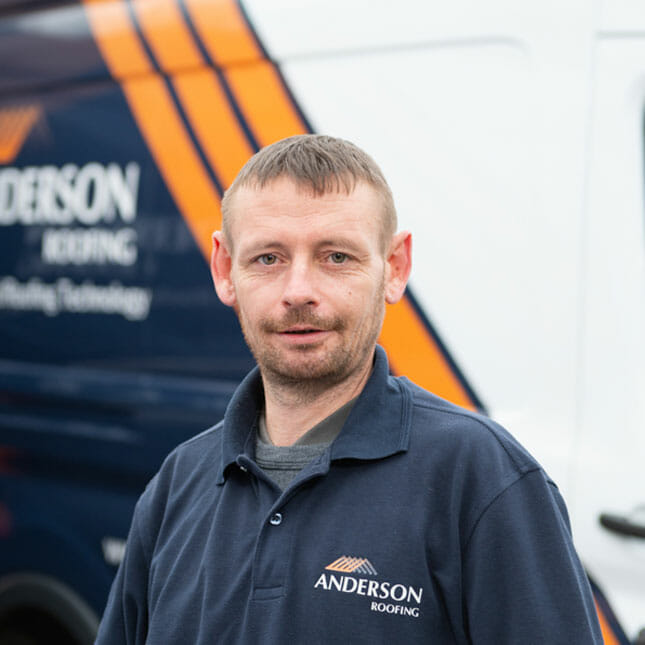 Ritchie Reading
Sika Professional
Whether it's a small domestic balcony or a thousand m2 leisure centre, Richie's keen eye and incredible attention to detail, will have the job finished to the highest of standards. He's a Sika Trocal man through and through, with a deep and extensive knowledge of the best preparation and installation techniques. Come rain or shine, Richie will be up on the roof until the job's done, and always finishing to perfection.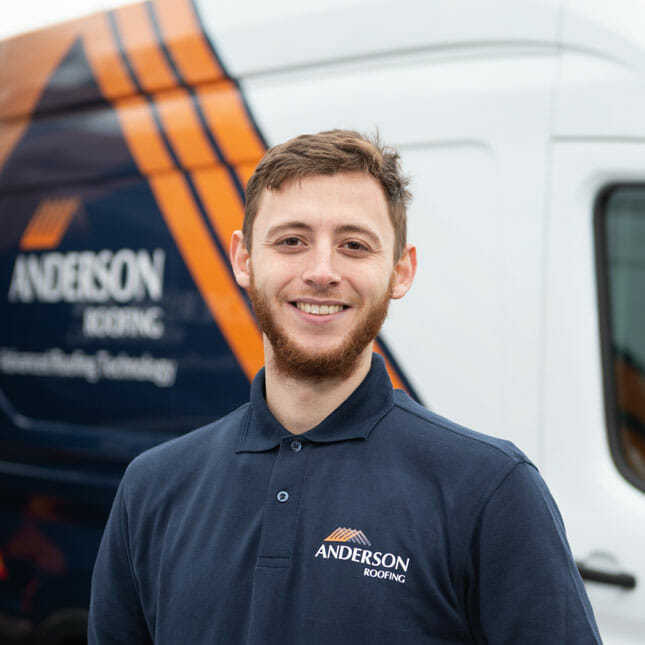 Javan Faultless
Sika Professional
With over six years experience in the flat roof industry, Javan has proven himself to be a extremely competent flat roofer. His knowledge of single ply roof membranes is not just limited to Sika Trocal, but he also has experience using Bauder, Sika Sarnafil and Danosa roofing systems. Although Sika Trocal is his flat roof membrane of choice, like everyone at Anderson Roofing, he's always happy to explore and recommend different options deepening on demands of the particular job. Javan's a key member of the Team and more than happy to turn his hand to any type of roofing.