Roof Survey & Leak Detection
When a leak occurs on a flat roof, damage often goes unnoticed for a considerable time. It's always a good idea to keep an eye out for the early warning signs of a potential leak, such as damp patches around the tops of walls or on ceilings, as well as any large pools of water that might have started appearing on the roof itself. It's normal for a flat roof to collect a little water after a downpour, but as the building structure shifts over time, these pools can increase in size and put excessive strain on the roof.
Flat roof maintenance is essential if you want to keep your home, staff or tenants safe and dry. The financial consequences of soaked belongings, furniture or even structural damage to the building can be horrendous.
We offer leak detection and same day repair, so if you think you might have a leak on your hands, call us today to avoid:
High cost of roof repair and corrective Maintenance
Tenant complaints and loss of rent
Potentially thousands of pounds of damage
Replacement of a costly flat roof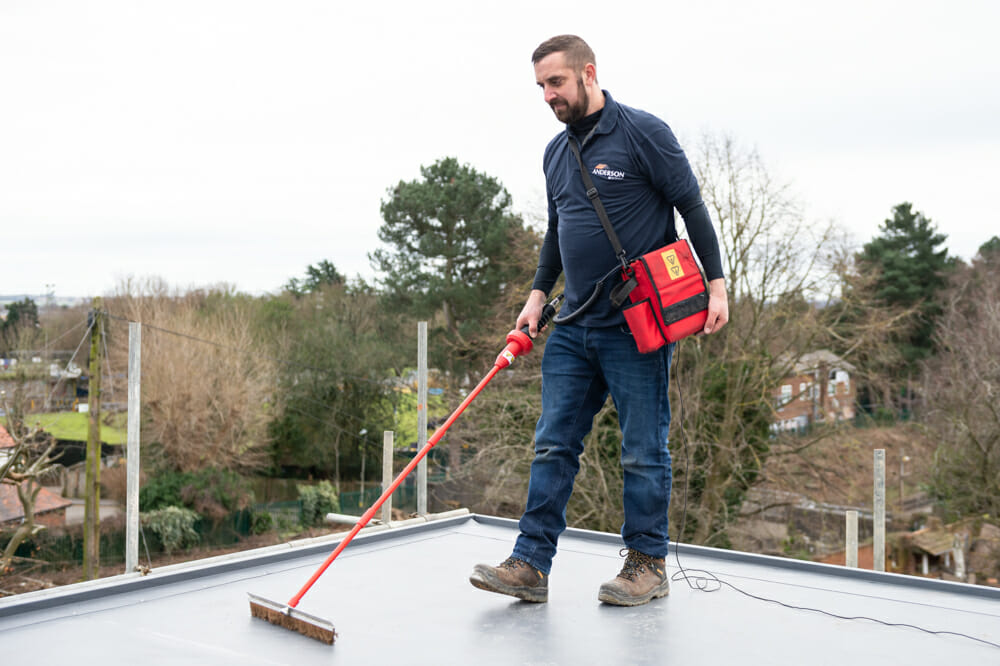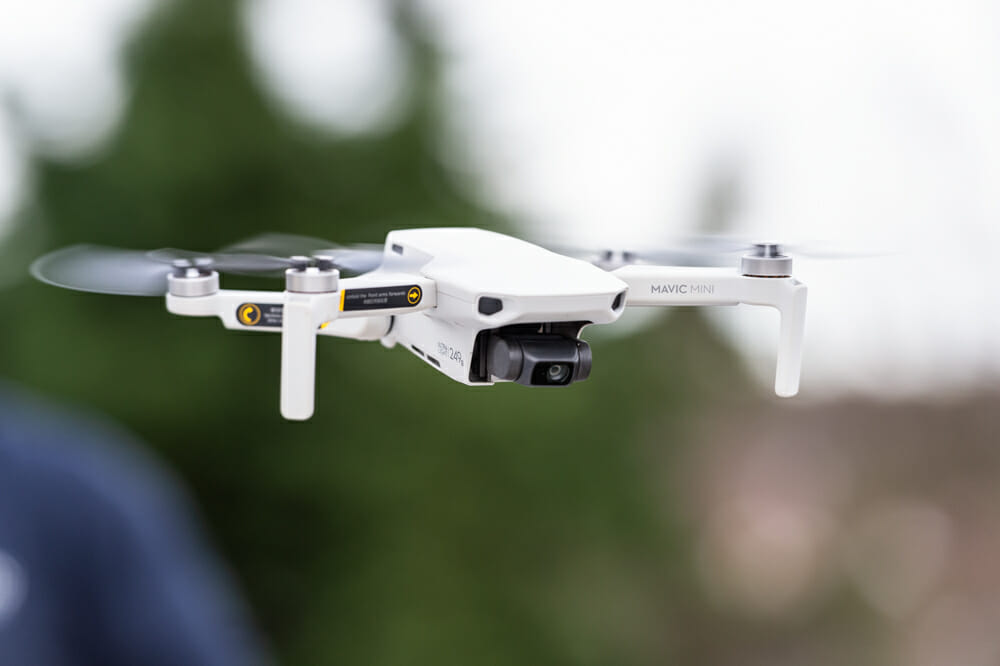 01. Flat Rood Leak Detection
One of the biggest issues for any flat roof owner is the curse of the elusive leak. Whether it's a 20m² or 20,000m², it'll be no match for our Buckleys electronic leak detection machine. Our trained operatives can pinpoint the location of even the most stubborn leak, we can test almost any membrane and even find the smallest of pin holes, that would be invisible to the naked eye.
Our roofers can test up to 2000m² in a day, and unlike most leak detection services that you'll find online, we provide a same day repair service, helping provide our clients with the most cost effective solution.
We can test almost any membrane to include single ply pvc, built up bituminous membranes, liquid applied waterproofing and asphalt.
02. Dye Test
Our dye test service is very useful for awkward or hard to reach areas, where our electronic leak detection is not an option. Dye testing is used in these difficult areas, that are all too often a roofs weak spot. They might include roof drainage systems, penetrations, box gutters, metal capping joints or parapet walls.
03. Drone Survey
Using a state of the art drone, our skilled team members can give a comprehensive survey of your roof, helping to quickly diagnose any major issues that might be causing you trouble. This technology has been invaluable in speeding up the diagnostics process, as a broad and accurate survey can be completed in a fraction of the time of more traditional, manual inspections.
04. Inspection Pole and Camera Survey
Our lightweight carbon fibre inspection pole and camera allows us to inspect and survey flat roofs, pitched roofs, gutters, valleys and chimney stacks safely and without worrying about the dangers and implications of using a ladder.
Our high resolution camera allows us to take top quality pictures, as well as stream live video, allowing our clients to view any roof issues from the safety of the ground.
Using our pole and camera service is a great way of keeping a eye on your roof and far more practical and cost effective than using cherrypickers and scaffolding. This also helps avoid hours of paperwork regarding health and safety, giving you more time to focus on the rest of your day!