Solar Panel Installation Harpenden
2022 has seen unprecedented increases in gas and electricity prices with no signs of these costs deflating anytime soon
If you are looking for solar panel installers in Harpenden, check out the reliable, professional solar solutions from Anderson Roofing.
Based in St. Albans, around 20 mins from Harpenden, we provide a range of solar panel installation options.
The renewable energy market has seen a huge increase in demand, and with the government offering 0% VAT on the installation of green technologies (such as solar panels) in residential properties there is no better time to think about installing solar power into your home.
Here at Anderson Roofing we are proud to offer Marley solar tile. This is without doubt one of the leading solar panels on the market today.
The Marley solar tile has been developed to deliver on aesthetics and will integrate into your roof for a seamless finish.
Not only do these solar panels still perform at a minimum 80% of their original efficiency after 20-25 years, but when used as part of a Marley full roof system they will offer you a full 15 year guarantee.
• The only integrated solar panel system accredited with the highest resistance to flame and fire.
• A+ environmental credentials (BREEM).
• Solar panels are compatible with Marley full roof system.
• 15 year Marley guarantee.
• Comparable with all Marley roof tiles.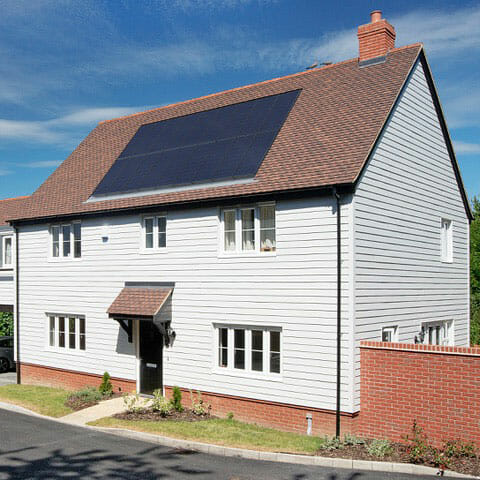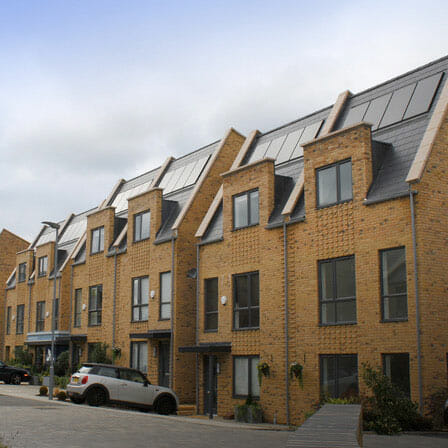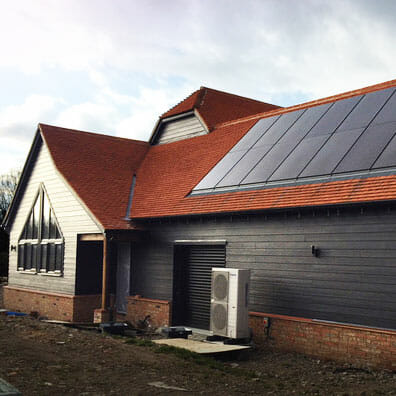 Solar Panel Installers Harpenden
Get in touch for a quote by calling us, or completing the enquiry form at the bottom of this page.